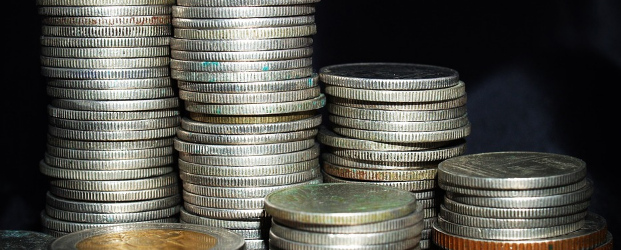 According to forecast in next five years Mongolia will become one of the world's fastest growing countries. For foreign investment across a multitude of sectors Mongolia is turning into a hot destination. Some of biggest mining projects in the world belong to Mongolia that is why this is one of the most valuable and important place for investment; Mongolian infrastructure and deep mining projects also proving speed and rapid growth for investors. The economy of Mongolia has rapidly growing day by day, that is why Mongolian stock exchange is known as world's second best performing platform.
How to invest in Mongolian stock exchange
Mongolian stock exchange is the best place for the investor because it has reasonable intensive economy. It also boasts strong growth potential and strong regulation. Investing in MSE will definitely a long term play, in 2012 the Mongolian market became overheated but in 2013 the market became more attractive with various new projects. While investing in Mongolian stock exchange all investors must have an account with the Mongolian securities house and central depository. The main benefit of having an account with SCHCD a clearing house in the event of a Jon Corzine-like situation; apart from this your money will be secure here. SCHCD also changed its platform in 2012 because SCHCD implementing millennium IT technology which is used by the London stock exchange.There are various companies are listed in the Mongolian stock exchange which also provides opportunity for the investment. Nobody can purchase or sell shares without the help of broker. Brokers can be companies, individuals or online agencies which are registered by the Mongolian stock exchange. If you want to invest in the Mongolian stock exchange then you can approach various companies which are licensed to deal or trade in securities.
There are various companies which traded publicly outside of Mongolia and most of them traded in the mining sector. If you planning to invest in Mongolian stock exchange then you need to open an account and fulfill all the formalities like, notarized documents like, notarized documents like, power of attorney within Mongolia for the brokerage, signature page, KYC account opening documents, passport copies etc. the whole account process take 2-3 weeks. There are various important points which must be considered by the investors while investing in Mongolian stock exchange.
DO's
 While investing in the stock always deal with the registered market intermediaries
 Give unambiguous and clear instructions to your depository participant, agent or broker.
 Collect all your documents after registration
 Always check your contract notes which is provided to you by the broker, in case of any doubt in terms of transactions, verify the genuineness of the same on the Mongolian stock exchange website
 Always settle your dues with the help of market intermediaries through the nominal banking channels
 Before placing an order or investing with market intermediaries always check the credentials of the company, its management and fundamentals and various other disclosures.
 Always cautious about those stocks which show a sudden spurt in trading activity or price, especially low stocks.
 Carefully read and understand the consents stated in the risk disclosure documents
 In stock market there is no guarantee returns on investment
 Always keep the copies of slips, application forms, contract notes and acknowledgement documents
 Keep the copies of those documents which you are sending to companies, transfer agent, trading member and registrar etc.
 Ensure that before you buy you have money in your account
 Ensure that before you sell you are holding securities
 Always send your important documents through reliable modes
DON'Ts
 Never deal with the unregistered sub-broker, brokers or other unauthorized intermediaries
 Without fully understanding term and condition don't execute your documents with any intermediary
 Don't deal based on tips or rumors
 Don't get misled with advertisements about the company's financial performance in the electronic and in print media
 Don't blindly follow those media reports on corporate developments because this could be misleading
 Don't take immediate investment decisions from others who are profited
 Always take note of the risk involved in the investment
Note: This is very important for the investor is to assess the actual economic condition of the Mongolia. Before investing in MSE read the terms and conditions which are promised by the MSE. Apart from this also look out the current economic situation of the country, environment, per capital income, current rate of GDP, export and import percentage, literacy ratio, natural whether etc. it is an advice for the investors that do not invest in the stock exchange blindly. Carefully read and understand all the documents before investment.